Web Writing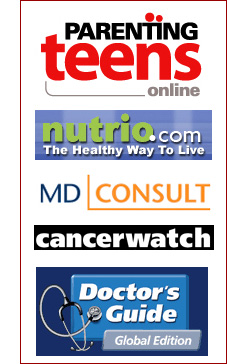 For over a decade I have been writing for the Web. Currently I am the Sports & Competing Expert at www.parentingteensonline.com.
In addition I write a monthly feature for www.sportsinjuryhandbook.com, a website created for the three sports injury books I wrote with New York Giants team physician emeritus Allan M. Levy, M.D.
Experience also includes:
"MediaPulse" columnist for www.theheart.org, major medical meetings coverage for www.docguide.com and www.cancerwatch.org, features for www.theheart.org, www.nutrio.com, BioMedNet, MDConsult.com, and www.parentingteensonline.com, advice to parents of overweight teens on "MySteps blog"